Maplewood Small Engine Repair

Repair of most small engines and equipment.
Light welding.
Sharpen lawn mower blades

We repair and service the following equipment:


Lawn tractors repair and service




Lawn mowers repair and service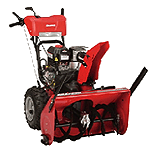 Snow Blowers repair and service




Leaf Blowers repair and service



Chain saws repair and service




Generators repair and service





Pressure washers repair and service




Outboards motors repair and service
Over 40 years working in service repair industry, working on all types of engines for trucks, cars, boats and on all kind of small engines. Former ASE Master Automotive Technician and Master Truck technician.
Is your snow blower ready for the first snow?
We can service your snow blower so it's ready for this winter. We can give it a tune up, change the oil, adjust the drive belts and set the tire pressures. We can winterize your lawn mower, leaf blower and other equipment so it is ready for the spring. We can winterize your outboard to keep it safe over the winter.
We can do all this at a reasonable price,
with PICKUP and DELIVERY, for only $30.00 within
Raritan Township, New Jersey.
Outside Raritan Township $30.00 plus $1.20 per mile.

Individual and commercials clients are welcome.
All major cards accepted:
VISA, MASTERCARD, DISCOVER, AMEX

Maplewood Small Engine Repair offers repairs and services of most small engines and equipment including lawn tractors, lawn mowers, snow blowers, leaf blowers, generators, chain saws, tillers, pressure washers, outboard motors. All New Jersey clients are welcome, for Raritan Township NJ we offer free pick up and delivery. All small engines repairs and services are performed by Master technician with over 40 years experience in the industry. We have a list of satisfied clients and friends. All NJ individual and commercial customers are welcome.